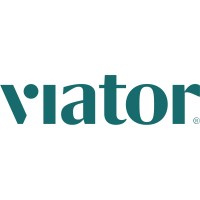 Coupons, Cashbacks & Promo Codes
Viator
Part of the reason people love to travel is the incredible experiences that exist outside of their comfort zone. Viator can help you find the travel experiences you're looking for. There are over 100,000 activities available on Viator, spread out across over 2,500 destinations. Even better, the platform was created to make mobile booking easier for people who want to book activities on the go. That means you can always skip the line by booking tickets in advance. In 2014, Viator became part of TripAdvisor, which has extended the company's reach to partner with over 3,000 affiliates. It offers the most authentic experiences and works directly with locals, hotel companies and travel agents to connect you with the culture, no matter where you're planning to go. At Viator, you can book both general tourist attractions and private VIP experiences. If you want to upgrade your experience, regardless of your budget, use Viator coupons to save money.
More cashback information: Exclusions: Cash Back is not available if discount codes, staff or student discount codes are used. Special Terms: Use of coupon/promotional codes not listed on Paperclip may void Cash Back. Posting Time: Cash Back will be added to your Paperclip account within a few days after travel has been completed.
Frequently asked questions
Sign up for Emails and Get 10% Off
Generous Cancellation Policy
How do I download the extension?
Does Paperclip work with Chrome and Android?
How much money do I get in advance?
How long do I have to pay back my loan?
What can I pay for using my Paperclip earnings?
What happens when I watch financial advice clips?
Paperclip takes the stress out of finances! Now you can spend more time enjoying life instead of worrying about money and bills. Download Paperclip today to check it out for yourself!