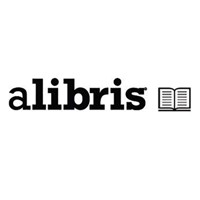 Coupons, Cashbacks & Promo Codes
Cashback 1
Single Percentage
Coupon 1
Get sales on Free Shipping on all orders.
Coupon 2
Get sales on Your source for Books, Movies and Music.
Coupon 3
Get sales on Looking for a new book? Shop our best-sellers.
Coupon 4
Get sales on Shop your favorite authors here.
Alibris
Richard Weatherford and Marty Manley are the men behind the bookseller Alibris. After running a catalog-based antiquarian bookstore from his home for several years, Weatherford dreamed up the idea of a database that would make it easier for antiquarian bookstores to find and exchange books. In 1982, he started Interloc to execute that dream, but the company never got off the ground — in part because the Internet was so limited at the time. Eleven years later, Weatherford realized his dream when Marty Manley joined the team after using Interloc to find a friend's out-of-print book. The two decided to expand the system to include independent booksellers, and, in 1997, they created Alibris, which now sells millions of books, music titles and movies at incredible prices. Shop with Paperclip to earn Cash Back and use Alibris promo codes to save money when you shop.
More cashback information: Exclusions: Cash Back is not available on Alibris Libraries purchases. Posting Time: Cash Back will be automatically added to your Paperclip account tomorrow.
Shipping information: Alibris offers free shipping on orders of $39 or more(exclusions apply). Items must also display the Alibris truck icon to be eligible.
Frequently asked questions
Enjoy Free Shipping on Purchases of $39 or More
Save with Daily Alibris Coupons
How do I download the extension?
Does Paperclip work with Chrome and Android?
How much money do I get in advance?
How long do I have to pay back my loan?
What can I pay for using my Paperclip earnings?
What happens when I watch financial advice clips?
Paperclip takes the stress out of finances! Now you can spend more time enjoying life instead of worrying about money and bills. Download Paperclip today to check it out for yourself!